How to monitor background uploads and downloads in Windows 10
When you are cruising in a foreign country using a pay-in-advance data connection with your mobile phone or modem you want to know what's eating up your data in the background. Here is a simple, free, quick way to keep an eye on the programs uploading and downloading in the background and stop them from doing it if you don't want them to.
1. Click the Windows Key + s key together to open the search window and type in resmon.exe then select Open file location.
2. When the File Explorer window opens check what the icon for the program looks like and then
right click on resmon.exe and select Pin to taskbar.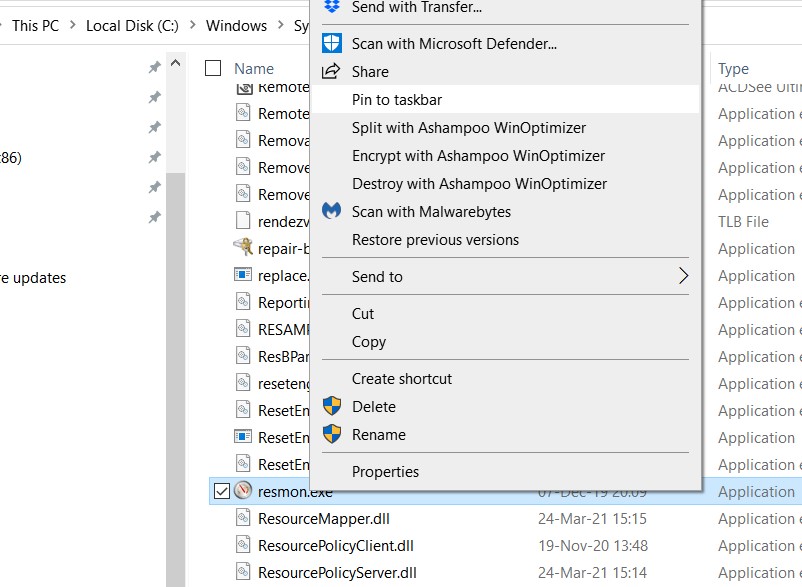 3. Find the icon on the taskbar and click on it to open the Resource Monitor
The Network Tab shows all the programs are uploading or downloading on the Internet.
If you don't recognize a program, Google the name to find out what program is actually running the one you see here. MBAMService.exe, in the image above, for example, is activated by Malwarebytes.
If you want to stop a particular prgram from uploading and downloading you can then open the program, or the one running it, go to settings, and (hopefully) set the network activity to ask before connecting - or not connect at all.