New Caledonia Yacht Rallies and Races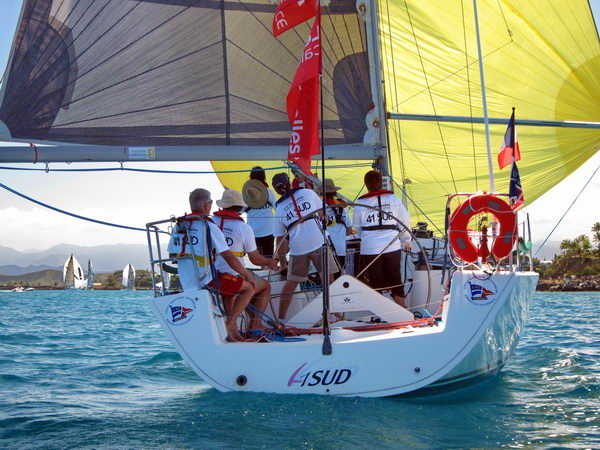 Groupama Around New Caledonia Yacht Race.
The Groupama Yacht Race around New Caledonia is open to local and international yachts. The yachts race southeast to round the southern end of Grande Terre then downwind up the east coast of Grande Terre, around the northern barrier reef and then hard into the wind down the west coast.
The race begins and ends in Noumea. The race happens every two years, the next one is in 2018. http://www.groupamarace.nc/
Yacht Rallies and Yacht Races to New Caledonia
Travelling with other yachts is a great way to make a blue water crossing. Not only do you have the advantage of ready assistance should your yacht have a problem at sea but you also benefit from facilitated entry formalities and often the ability to clear into or out of ports that are not normal ports of entry.
2018 Yacht rallies to Noumea New Caledonia
The Island Cruising Association is one of the best known and established South Pacific Yacht Rally organizers, sailing each year from New Zealand to destinations like Tonga, Fiji, Vanuatu and New Caledonia. Visit their website for the most recent schedule.
The DownUnder Cruisers Rally is a yacht rally from Australia to Noumea and back. Visit their website www.downunderrally.com for details and to register.
The Cruising Yacht Club of Australia (CYCA) has announced the Sydney Noumea Yacht Race in 2018 - and the Notice of Race is now available to download from the Club's website. To be organised and conducted by the CYCA, with the co-operation of the Cercle Nautique Caledonien (CNC), the 1064 nautical mile race will start on Sydney Harbour on Saturday, 2 June, 2018. It is open to monohull yachts measuring between 9 and 30.48 metres and incorporates a rally for cruising boats.