New Caledonia Yacht Services
New Caledonia Yacht and Superyacht Service Agents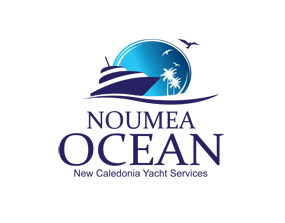 Noumea Ocean is New Caledonia's Superyacht Support Centre providing a complete range of services to visiting yachts, superyachts, and motor vessels.
In addition to the services listed below, Noumea Ocean is a distributor for the Cruising Guide to New Caledonia and the Cruising Guide to Vanuatu DVDs.
Noumea Ocean is located at the Marina Port du Sud, 4th kiosk to the west of the road entrance.
Contact Noumea Ocean
BP 1517 - 98845 Noumea
Port Sud Marina

Website: NewCaledoniaSuperyachtAgent.com
Manager: Chloe Morin - +687 71 37 23


Cruising Guide to New Caledonia and to Vanuatu available here
English and French
Port and marina reservations
Clearance formalities (custom, immigration, quarantine)
Clearance, transportation and forwarding of import/export shipments (spare parts, ...),
Supply of duty free fuel, fresh water, mobile phones, WiFi cards for the internet, flags, fresh food, flowers
Crew/guests assistence (doctor visit, dental appointments in Noumea, repatriation, visa, ...),
Coordination of yacht repair & maintenance,
Tours and international/local travel arrangements
Noumea Yacht Services
Noumea Yacht Services provides assistance and services to yachts of all sizes and is located in the second kiosk from the village market at Port Moselle Marina.
Contact Noumea Yacht Services
40c Rue Austerlitz - BP1263
98845 Noumea Cedex New Caledonia
Tel/Fax: + 687 24 01 23
Email :nys22s@hotmail.com
Website : Noumeayachtservices.com
Herve MOAL Manager + 687 79 56 01

Cruising Guide to New Caledonia and to Vanuatu available here
English, French, Spanish
Port and marina reservations
Clearance formalities (custom, immigration, quarantine)
Clearance, transportation and forwarding of import/export shipments (spare parts, ...),
Supply of duty free fuel, fresh water, mobile phones, WiFi cards for the internet, flags, fresh food, flowers
Crew/guests assistence (doctor visit, dental appointments in Noumea, repatriation, visa, ...),
Coordination of yacht repair & maintenance,
Tours and international/local travel arrangements